Assistant Professor Emília Santos
Dr. Emília Santos is at the head of the Morphological Evolution Group based at the Zoology Department, University of Cambridge. She is interested in exploring the proximate mechanisms and ultimate causes underlying the evolution of forms. In particular, she uses genetic, developmental, and ecological approaches to address why and how cichlid fish adaptive morphologies diversify.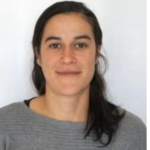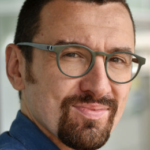 Professor Dario Riccardo Valenzano
Dr. Dario Riccardo Valenzano is Professor at the Friedrich Schiller University of Jena (Germany) and Senior Researcher at the Leibniz Institute on Aging (Fritz-Lippman Institute). His group investigates the evolutionary genetic basis of vertebrate lifespan and aging using the African turquoise killifish (Nothobranchius furzeri) as model system. In particular, they study how species in nature evolved different life-history strategies using a combination of experimental and analytical approaches which include genetic mapping, comparative genomics, population genetics, fish transgenesis, and computer simulations.
Scientific board
Ellen Decaestecker, Gilles Lepoint, Frédéric Silvestre, Stéphane Roberty, Isabelle Schon, Liesbet Temmerman, Sam Van Wassenbergh, Joost Andre M Raeymaekers, Bram Vanschoenwinkel, Caroline Nieberding, Bruno Frédérich, Jérôme Delroisse, Dominique Adriaens, Marleen Detroch, Maarten Vanhove, Dries Bonte, Robby Stoks, Astrid Groot, Jan Kammenga, Jean-François Flot, Patrick Mardulyn, Lien Reyserhove, Evie Vereecke, Hannes Svardal, Hugo Gante, Tom Pinceel, Thomas Luypaert, Philippe Helsen.